Top 3 trends in shoes for the year 2021
No one had expected that a small virus would bring the world to a standstill, and businesses all over are bearing the unintended consequences of the change in lifestyle pattern brought about by COVID.
So, if you as a shoe manufacturer are dealing with stagnant or slow sales, customers asking for designs you donít have, while your warehouses are full of inventory, delayed payments because customers make excuses of little or slow sales, then you just need the right guidance on what is in demand.
Hi, my name is Nimit Shroff and I am a director at Shroff Group of Companies. In the last 58 years we have helped more than 700 shoe manufacturers generate revenue of more than Rs33000 crores. Some of our biggest customers include Bata India, Liberty, Farida Group and many more.
Just to put things into perspective, the Indian economy is poised to grow at 8.3% for the FY21 (source business standard dated 27th July, 2021). So goods are selling, all you need to do is to decode what is selling, how you can provide goods at a price lower than your competition and in the process realize your payments timely.
IMPORTANT TRENDS TO WATCH OUT FOR:
Price Point :-
COVID in the year 2020 caused havoc with our incomes whether salaried or business, and even people who were not greatly affected , the uncertainty of future income is prompting people to go for lower price points. On an average, data from leading portals point to 7-9% reduction of price point. And with the prices of raw materials rising across the board, those shoe manufacturers who are passing on the price hike, are seeing a huge drop in sales. What you as a shoe manufacturer need to figure out is how to lower your prices without affecting the quality. In the last one year, the shoe industry has seen great innovations in synthetic leather and all you need is help from your synthetic leather vendor.
Colors:- If 2019 saw the rise of white sneakers, 2021 is seeing white sneakers with a combination of pastel colors. Light green, light blue may be for the highly fashion conscious, but grey is now part of our everyday life. Brown has changed from dark coffee to a light shade of brown while beige is running out. Tan has become darker and darker blue (but not navy blue) is slowly taking lead.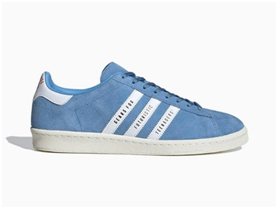 Loafers:- Work from home and relaxed lifestyle has brought loafers to forefront because of their great fashion look and easy slip on nature. For loafers, Burnish effect and faux burnish are very much in fashion. Large grainy milled designs are out to be replaced by small milled or flatter designs. Suede leather is back in fashion but this time around, the colors high in demand have changed from basic black, blue and brown to more of pastel shades. Cream color is slowly and steadily making fashion inroads.
Hope, some of these above points if incorporated, will resonate with your buyers as well. To accommodate the changing needs of fashion, we have been constantly updating our catalogue and now our catalogue consists of more than 2900 SKUís (stock keeping unit) and at any given point we have more than 1100 SKUís in our 6 warehouses. These SKUís are launched after detailed research, discussion and feedback with leading footwear manufacturers. I will be sharing more latest trends and innovation guidelines.